Sports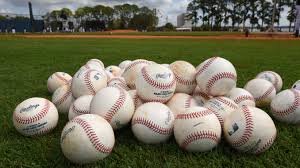 It was a fairly slow spring break for the Union baseball and softball teams.
Obituaries
Funeral services for Charles "Tom" Vuncannon were held on Thursday, March 16, 2023, at 11:00 a.m. from McClain-Hays Chapel with Rev. Evan Humphries and Dr. Dan Howard officiating.  Interment was in the Mississippi VA Memorial Cemetery in Newton, MS. 
Funeral services for Ms. Carolyn Lee Dixon will be held at 2:00 PM Thursday, March 23, 2023 at Mt. Zion Baptist Church with Rev. Carl Wilson officiating.
Funeral service for Mr. Terrance Devonta Clemons was held on Saturday, March 18, 2023, at 11 A.M. from the chapel of Beck Funeral Home with Dr. Ammie L. Davis officiating.