Sports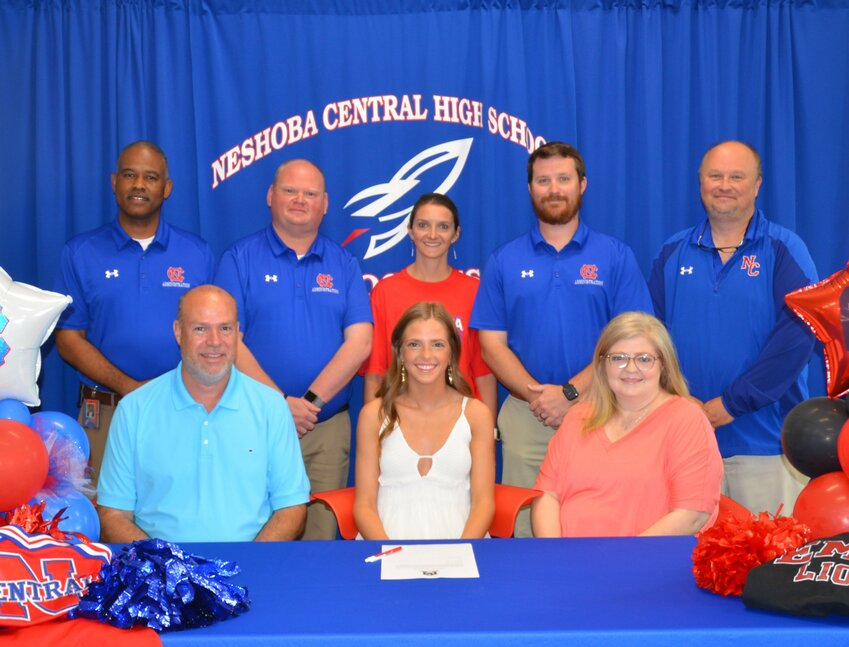 Neshoba Central's Mary Lee Williams signed with East Mississippi Community College to further her education and she will be cheering for the Lions. 
Obituaries
Funeral service for Mrs. Walterine Henson Burrage will be held on Saturday, June 3, 2023, at 11 A.M. from Union Grove M.B. Church, with Pastor Dwayne Peebles officiating. Burial will be at Hopewell United Methodist Church Cemetery.
A graveside service will be held Wednesday, May 31, 2023, at 2:30 from Sandhill Cemetery with Rev. Michael Wells officiating. McClain-Hays Funeral Home is in charge of arrangements.  
Funeral services were held Tuesday, May 30, 2023, at 11:00 a.m. from McClain-Hays Chapel with Rev. Mike Sims officiating.   Burial followed in the Coy Community Cemetery.